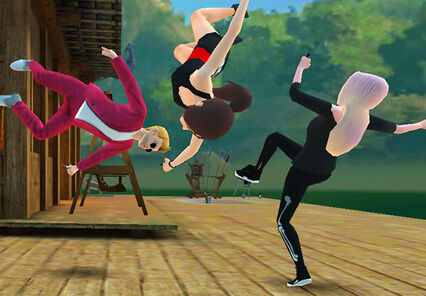 Avakin Life is designed to be played on Android phones. However, there are several advantages to playing on a PC. The player will have better control using input devices such as the mouse and keyboard. A bigger screen also adds to the enjoyment of playing the game.
It used to be that you'll have to install an emulator to play Avakin Life on your PC. Now there are alternatives. You can download the game and install it on your PC using any one of the download links below. Note: You will still need a working Google account to play.
Direct Download:
https://mbdl219.com/installer/com.lockwoodpublishing.avakinlife/AvakinLife_com.lockwoodpublishing.avakinlife_fd.exe
Alternative Download Sites:
Avakin Life for PC or Mac:
https://avakinlife.io/download/
https://games.lol/game/com.lockwoodpublishing.avakinlife/avakin-life-3d-virtual-world/
Community content is available under
CC-BY-SA
unless otherwise noted.